All in one trading journal
Maximize your trading profits
Develop consistency, refine your strategies,
and achieve long-term success as a professional trader.
Your Online
Trading Journal
Track, analyse and review your trades to achieve consistent results and increase your profits.
FOREX ⋅ CRYPTO ⋅ STOCKS ⋅ INDEX ⋅ CFD
Information at your fingertips
Jump straight into the dashboard and see all your key information at a glance, with quick access to your open and closed trades.
Your journal is more than numbers
To become a consistent trader, you need to record and review your thoughts, actions & emotions. Our unique timeline and gallery views keep this information front and centre.
Analyse your performance
In depth statistics outline the key performance metrics of your trading portfolio. Combined with our advanced filters and tags, you can extract and focus on specific parts of your trading.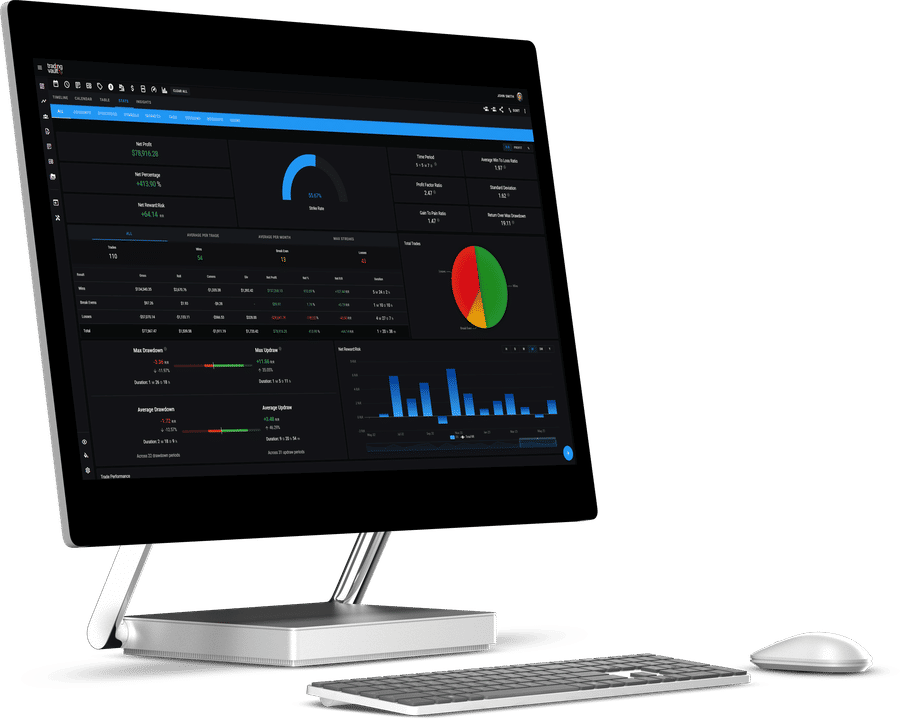 Share and grow with others
Connect, share, and learn from fellow traders while leveraging the advanced analytics and tools of Trading Vault. Enjoy full control over what is shared and who can access it.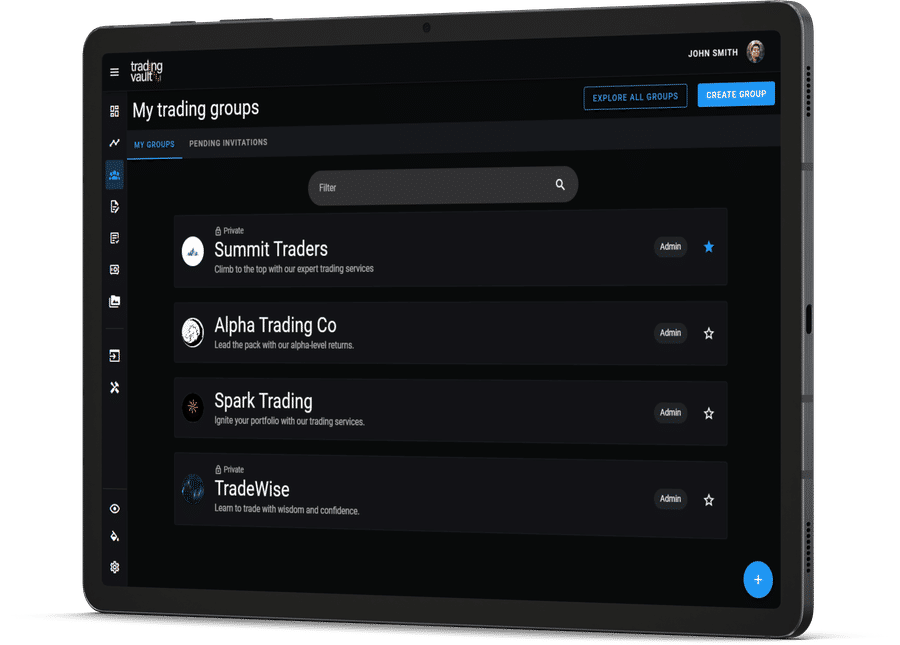 Backed by Trading Communities